After much anticipation, the stablecoin Tether released an assurance report reviewed by Moore Cayman. Cayman is a well-known investment fund and digital asset auditor. The report details the company's assets and reserves. These have been subject to question by many critics. Moore Cayman's audit reports that Tether Limited's reserves are about $62.7 billion as of June 30.
Tether's Chief Technology Officer (CTO) announced the report's release on August 9th. He tweeted that the first release was a "breakdown of reserves" as the company's "latest attestation."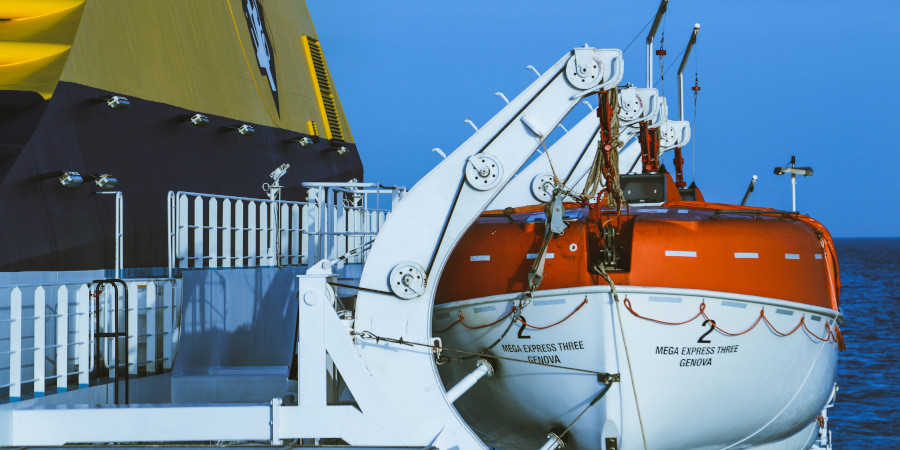 "Guess what? Tether is fully backed," said Tether's CTO Paolo Ardoino. "Rating of commercial papers is provided by S&P. Many people surely are already missing our famous pie chart."
Highly-Anticipated Report Release
Many in the crypto world had looked forward to seeing the release of this report. Other leaders shared the news of it online. Gabor Gurbacs, the Director of Digital Asset Strategy at Vanecks said the following:
"The latest Tether attestation is now out. Tether is continuing its effort to provide more transparency on the leading $62 billion stablecoin. In the recent attestation, asset breakdown, quality, and maturity/duration metrics are available. Well done."
Moore Cayman, an external audit company, conducted the report. As an independent voice, people are more inclined to trust its findings. Investors were most interested in learning the truth behind Tether's reserves.
Moore Cayman shared the following:
"Our findings as of 30 June 2021, at 11:59 PM UTC are: Consolidated total assets amount to at least USD 62,773,190,075, which is correctly classified as set out in the CRR. Consolidated total liabilities amount to USD 62,628,932,116 of which USD 62,610,829,196 relates to digital tokens issued."
Why Many Were Looking Forward to Tether's Report
Tether's report comes after pressure and questioning from many stakeholders. As Tether is the largest stablecoin, many pressure it to be transparent. In this case, people wanted to understand Tether's tie to the dollar.
Concerns that the company lacks the reserves to back its coins have been widespread. In April 2019, NY Attorney General James accused Tether's parent company of hiding an $850 million loss. Tether refuted the accusation, saying that the filings were "riddled with false assertions."
Tether CTO Paolo Arduino and General Counsel Stu Hoegner addressed these concerns in a July interview. Stu Hoegner stated that Tether is working to be the first in their sector to get a full official audit, which is now out. Tether began submitting reserve reports after a settlement with the NY Attorney General. The firm has since sent in regular reports.
A Trend of Demand for Transparency in Stablecoins
Tether is not the only company that released a recent attestation of its finances. In June alone, several other stablecoin providers released reports. Circle Internet Financial LLC. shared a blog post on July 20 about the company's values and financial backing. It said that the firm's stablecoin prioritizes "trust, transparency, and accountability."
About one day later, Paxos released data on the company's backed stablecoin. Paxos is a regulated blockchain firm and competitor of Tether. Huobi and the stablecoin issuer Stable Universal also shared their reports.
Background on Stablecoins
So what are stablecoins? Tether is a stablecoin. This is a type of cryptocurrency that aims to keep cryptocurrency valuations stable. Stablecoins can hold a reliable value over time. They allow investors to transfer the value of their digital assets to fiat.
As of November 9th, these are the five most popular kinds of stablecoins by market cap:
Tether (USDT)
USD Coin (USDC)
Binance USD (BUSD)
Dai (DAI)\
TerraUSD (UST)
There are three kinds of stablecoin categories:
Non-Collateralized Stablecoins - These stablecoins do not have any collateral. Instead, they operate like a reserve bank. They try to keep a necessary supply of tokens that adjust based on the economic situation.
Crypto-Collateralized Stablecoins - These stablecoins use crypto reserves as collateral.
Fiat-Collateralized Stablecoins - Fiat or government-issued currency backs this type of stablecoins.
Tether is a fiat-collateralized stablecoin backed by the U.S. dollar. One Tether is equal to one US Dollar. This means that its supply is only limited by the amount of claimed dollar reserves.
About Tether
To further understand the context of Tether's report, it is important to note the ecosystem.
Tether is a cryptocurrency. The crypto exchange BitFinex developed Tether tokens. In February of 2014, Tether launched as RealCoin. It was then rebranded as Tether by Tether Ltd. in November 2014.
Tether Ltd. keeps the reserves of fiat funds. Tether began trading in February 2015.
Cryptocurrency exchanges host Tether tokens along with many other digital assets. The most popular exchanges include Binance, CoinSpot, BitFinex, and Kraken. Tether issues EURT and USDT through blockchain networks. These networks include the following:
Solana
Liquid
Omni
Tron
EOS
Simple Ledger Protocol
Algorand
As of October 2021, Tether was worth more than $68 billion. In February 2021, USDT made up 57% of all bitcoin trading. Tether is so widely-used that Tether changes more hands each day than its entire market cap. This makes Tether a trade-focused currency.