While other cryptocurrency asset markets are experiencing a slump, a new cryptocurrency, Baby Dogecoin, is on the rise. This coin is an "offspring" of Dogecoin, the viral meme coin turned serious prospect that took off in 2021. In the first week of July, Baby Dogecoin gained a lot of attention in the crypto community. In part, this was due to the online support of billionaire entrepreneur Elon Musk.
Elon Musk Publicly Supports Baby Dogecoin
A big supporter of cryptocurrency and Dogecoin, in particular, Elon Musk has referred to himself as the "Dogefather." The Tesla CEO has often been a vocal supporter of crypto markets and adoption. Due to his reputation as an innovative, market-savvy genius, whenever he tweets about a digital asset, demand spikes. Unsurprisingly, after Musk tweeted about Baby Doge, its value soared immediately after.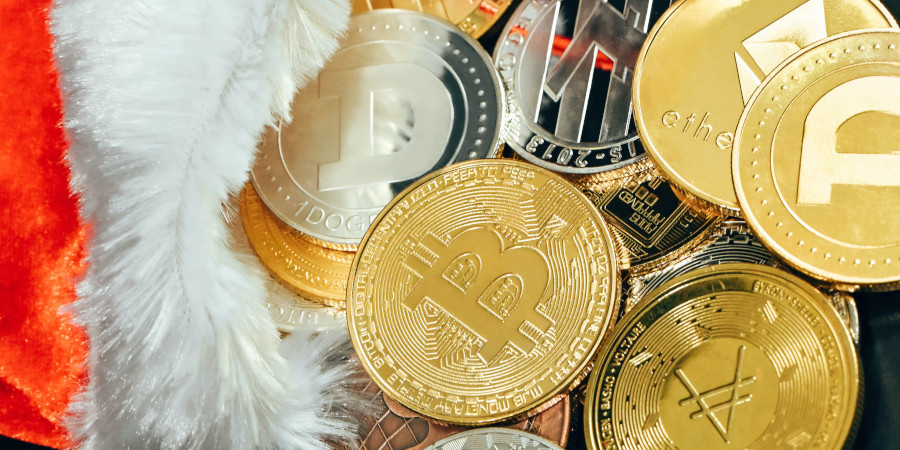 On July 1st, BABYDOGE jumped 228.3 percent in just a 24-hour period. Musk did not follow this up with any other tweets, but the coin continued to grow in value after its initial jump. Over four days, it doubled in value. By the next Monday, it fell about 2 percent. Statistics that analyzed the coin over seven days show that it was still up 248.9 percent in price. In the two weeks after the social media boost from Elon Musk, Baby Doge captured a 723 percent gain.
Baby Doge Capturing Mainstream Attention
After Elon Musk mentioned it, the mainstream media flocked to covering Baby Dogecoin. The New York Post published an article introduction called "Baby Doge? What to know about the Dogecoin spinoff that Elon Musk is hyping." Additionally, the coin was featured in articles from news desks such as:
Business Insider
Indian Times
Republic World
Futurism
Benzinga
Toysmatrix
Techstory
Bitcoin.com News and Fool.com also reported on the pros, cons, and trends of the currency.
What's Unique About Baby Doge?
So what makes an investor like Elon Musk interested in Baby Dogecoin? Let's look into the details of this cryptocurrency.
Baby Dogecoin vs. Dogecoin
Both Baby Dogecoin and "father" Dogecoin occupy a similar space in the cryptocurrency industry. Both coins feature similar animal likenesses and attract the same type of buyers hoping to cash in on the hype and value around a meme crypto. Let's look at Dogecoin in more depth to understand their differences.
Though it hit the mainstream in 2021, Dogecoin dates back to 2013. Founded by software engineers Billy Markus and Jackson Palmer, Dogecoin was born after a joke tweet by the founders. After it went viral, the founders explored seriously following the coin. Its name comes from a viral meme of a Japanese Shiba Inu or "Doge," as it's known in many meme circles.
Because of its fame and hype, Dogecoin is a well-known cryptocurrency. This is due to its explosive growth and meme value. It is also due to its huge online community of dedicated Dogecoin supporters. This community worked to drive the value up and spread the word. Much of this community gathered in online spaces like Reddit.
Dogecoin has a constantly-increasing supply. This is because it rewards its crypto miners with 10,000 Dogecoin every minute. The coin is supported by Binance and Robinhood.
Baby Dogecoin Tokenomics
Baby Doge has a different approach to its coin. During each Baby Doge transaction, the coin charges a 10% fee. 5% of this fee is redistributed back to each holder of Baby Doge. Thus, the coin uses what's known as a "static reflection" system where the amount of reflections given to holders remains constant.
With a mission of giving back to its holders in this way. The coin calls itself a "community coin." And the company states that it improves on its "father" Dogecoin. It does so with its faster transaction speed and "adorableness."
The other 5 percent gained from transaction fees goes into the coin's liquidity pool. This pool is hosted on Pancakeswap. The coin launched just one month before Elon Musk shouted it out on Twitter.
How to Buy Baby Dogecoin
After the July 1st skyrocket, Baby Doge has found its way on three more centralized exchanges. These include XT.com, MEXC Global, and Lbank. It began selling on Pancakeswap, a leading decentralized exchange on Binance Smart Chain. This initial version available on Pancakeswap has a high level of liquidity. This Version One shows the cryptocurrency with $71 million in liquidity in 24-hour swaps. The Version Two displays over $3 million in liquidity.
Meme Cryptos on the Rise
How have other cryptos fared as Baby Doge entered the spotlight? The market is seeing a bit of a slump at this time. Original Dogecoin is down about 11 percent in the last week while Baby Dogecoin saw a 248 percent rise. Other dogecoin-esque coins did experience one, and even two, digit gains in the week that Baby Doge took center stage.
Yet for viral meme cryptos in general, 2021 was a great year. The hype around Dogecoin sparked a wave of other dog-based coins. Here are some examples: