The South Korean crypto exchange Bithumb said it will reject access to foreign traders who do not verify their identities through their phones. The company takes this action as South Korea updates its crypto regulations in September.
What's new with crypto regulation in South Korea? The country passed a revised Special Funds Act which regulates crypto. It is effective at the end of September 2021. The new Act does the following: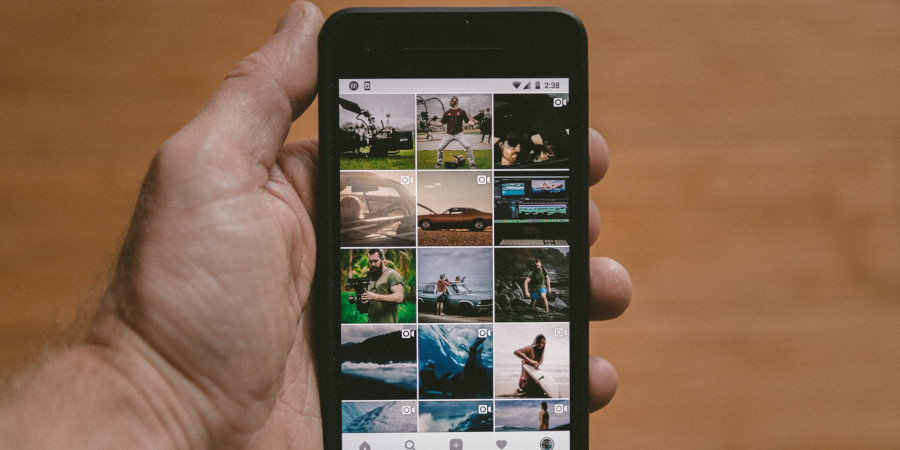 Requires the registration of domestic cryptocurrency exchanges. Exchanges will have to register with the Financial Intelligence Unit (FIU) under the Financial Services Commission (FSC).
Requires domestic crypto exchanges to work with local banks to put in place the real-name accounts system.
With this registration, all crypto exchanges must follow South Korea's new anti-money-laundering standards.
How are Bithumb Users Affected?
Bithumb's new notice will affect many people who use its exchange. Their September notice mentions "foreigners living abroad." But it also affects foreign nationals who are living in Korea. If they fail to verify their identity with a mobile phone, they will be unable to use the platform. A report from the Korea Herald suggests that traders should use Korean mobile phones no matter where they live.
In this recent notice, Bithumb went on to warn its affected users to withdraw their assets. It did not specify any date for them to do so. The only timeline mentioned in the notice is that services will end in 2021. Bithumb will then mandate customer verification. The exchange said it would let users know once its policy is in place and required.
Race to Registration
Bithumb completed the Financial Intelligence Unit (FIU) registration process. It can thus keep its doors open. The FIU is the main anti-money laundering unit of the South Korean government. Bithumb also ended agreements with two trading platforms overseas under the brand name.
Other exchanges are already registering with the FIU. The first platform to do so was Upbit. Upbit is South Korea's largest digital asset exchange. Some exchanges are working together to smooth the transition into the new law. Bithumb is working with Korbit and Coinone to propose a new solution to meet the new regulations.
The September regulation deadline posed a challenge in what some have called a "survival of the fittest." Before the deadline, 63 crypto exchanges existed in South Korea. With many exchanges failing to meet the deadline and register with both financial and Internet regulators, they closed their doors.
As a result, experts say smaller exchanges are most hurt and monopolies will no doubt emerge. Henri Arslanian, a crypto leader at consultancy PwC, a consultancy based in Hong Kong, commented on this. He said, " "It's not in the best interest of the public, either."
Large exchanges are affected as well. For example, Huobi Korea, the sixth-largest exchange, stated that it would suspend South Korean trading. It failed to build a bank partnership and follow the new law.
About Bithumb
Bithumb is one of South Korea's four largest crypto exchanges. Founded in 2014, some consider it the most influential of the country's exchanges. It has over 3 million users and 1 million app users. Its transaction volume is more than $1 trillion.
In 2020, Bithumb was raided by South Korean police. A search and seizure by the Seoul Metropolitan Police Agency's Intelligent Crime Investigation Unit was a bad look for the company at the time. The raid was reported to be related to investment fraud.
The platform intends to follow stricter rules ahead of the country's new crypto regulations. It will work with other complying exchanges, like Upbit, Coinone, and Korbit to do so.
Bithumb's Hacking History
The exchange grabbed headlines in 2018 for being hacked. Bithumb's losses totaled around $31.5 million. In response, it stopped all trading on the platform. Another change was its wallet system shift. Bithumb began storing users' funds in "safe cold wallets." These wallets are not connected to the internet and are thus thought to be more secure. The company paid customers affected by the hackers back using its reserves.
Bithumb's hacking came weeks after the theft from another South Korean exchange. In this theft, hackers stole around $37 million from a crypto exchange called Coinrail. Before that, Japan's Coincheck exchange lost over half a billion in crypto. As a result of these incidents, the price of crypto dropped for a time. Bithumb was also hacked in 2017. Hackers stole user information from an employee's computer.
Crypto in South Korea
South Korea is a big force in crypto-trading. The country emerged onto the cryptocurrency exchange scene around 2017. In 2018, the market blew up in the country. At one time in 2018, South Korea was responsible for much of the trading in three of the top five most valuable cryptos. The market has since seen some ups and downs in response to the market's changes.
Now, the Korean currency won is one of the most common currencies used to trade Bitcoin. The won ranks third worldwide behind the USD and the euro. Young investors are behind this jump. As the job market grows more competitive, investors are seeking a way to make big gains in the crypto world.
In response to market growth, South Korea has increased its regulations, such as with this new law. It aims to stop money laundering, scams, and tax evasion, which have been a big problem in the country. The government is also adding crypto capital gains tax in 2022. Investors who make over $2,135 in profit will be subject to a 20% tariff on cryptocurrency trading.