Christie's, a crypto-friendly British auction house, is set to present a new collection of NFT curio cards on October 1st in New York City. This sale will include a set of thirty 2017–issued Curio Cards, including a rare card. Details around this card, called 17b, have been kept a secret. Curio Cards are one of the oldest Ethereum NFT collectibles, so many collectors are excited by the hype around the auction.
Background on Christie's
Christie's has long been a key player in the non-fungible token art collective space. Most notably, Christie's was the seller of the most expensive NFT sale of all time in March. It sold an NFT collage called "Everydays - The First 5000 Days" by the artist Beeple for $69 million. The collage's $69 million bid was higher even than those seen for works by Salvador Dalí or Frida Kahlo.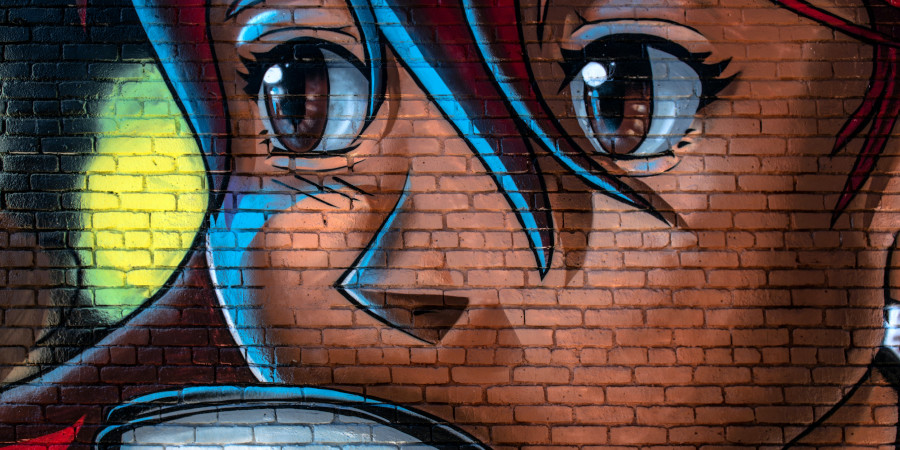 With this sale, Christie's made history twice. It became the first major art house to auction off a purely digital work of art. It also blazed a trail as the first major auction house to accept crypto as payment. In this auction, it accepted Ethereum (ETH).
Before the Beeple sale, Christie's first entered the NFT market in 2020. At this time, Christie's showcased Block 21 of "Portraits of a Mind," a blockchain-backed item by Cryptopunks. Cryptopunks is one of the most popular NFTs dominating the space today, along with Bored Ape Yacht Club.
The auction house has only continued to embrace crypto and NFTs, by accepting them as payment and exploring new collaborations. In other upcoming news, Christie's will host the first NFT sale on the Asian continent on September 17th. In this auction, it will sell off Cryptopunks, Bored Apes, and Meebits.
Background on Curio Cards
Thomas Hunt created Curio Cards back in 2017. He is also known as the personality called "Mad Bitcoins." His collection of Curio Cards featured various artists. These seven artists included the following big names in the space:
Since 2017, Curio Cards have reemerged more than once in pop-culture consciousness. In 2021, demand for the collection was renewed alongside Rare Pepe NFTs this year. Rare Pepe NFTs are pieces of art based on the cartoon image of Pepe the Frog. These rare Pepes were recorded on the CounterParty platform, an open-source protocol built on the Bitcoin blockchain.
In its August 20th announcement of the sale, Christie's shared that the auction was part of its "Post-War to Present" sale. It celebrated the upcoming sale of the cards which represent "some of the oldest artworks on the Ethereum blockchain." As a result, many are excited to own this piece of crypto and NFT art history.
Curio Cards by the Numbers
Data from OpenSea, the largest NFT marketplace, shows that the Curio Cards wrapper market has commanded serious volume. At the time of writing, there were 3,700 owners of a Curio NFT and 22,900 ETH, or $75.2 million, in collection trades.
Curio Cards exist on the Ethereum blockchain. To be compatible with the OpenSea marketplace, the cards must be wrapped. To do so, the cards have a Curio Wrapper Tool and a Curio Docs guide that explains the process to holders. This process may seem convoluted but it is common enough in the space. The Rare Pepe NFT also requires container software and a guide to adding XCP NFTs.
As for the sales of the cards, artists received a 1% royalty from sales on the OpenSea platform. The community voted to determine this on March 31st. All of these royalties are split between the original card artists.
Competing Auction Houses
Christie's is one of the leading NFT collectible auctions, in addition to a house named Sotheby's. Sotheby's entered the NFT space in March of 2021. It worked with a digital artist known as Pak to feature crypto art. In May, Sotheby's announced it would accept crypto assets for physical art sales. It did so using a partnership with Coinbase. Sotheby's also sold a Cryptopunk NFT for almost $12 million. In September, it sold 107 Bored Ape Yacht Club NFTs for $24.3 million.
While the two are at the top of the auction space, it is not clear which is more prominent. In 2020, Sotheby's passed Christie's in revenue for the first time since 2011. Sotheby's saw $5 billion in sales compared to Christie's' $4.4 billion.
NFTs Rising
In 2021, non-fungible tokens, or NFTs, exploded in popularity. With support and innovation from celebrities to brands to basketball teams, many in the crypto market are looking to mint or buy their own NFTs. These tokens give buyers a chance to own an entirely unique digital file. NFT art has been particularly popular. Some have talked about how NFTs mark a new age of art, which has been met with many reactions in the art world. Yet 2022 will no doubt bring more mainstream crypto and NFT sales in the art world and other markets.