Moody's Corporation listed a job posting for a crypto-asset analyst in September 2021. Moody's Corporation, or Moody's, is one of the Big Three credit agencies. According to the job post, Moody's wants to explore the "wide-reaching impact" of DeFi, or decentralized finance. Job duties for the new analyst also include building a working knowledge of other cryptos.
The company posted the new crypto analyst job opportunity on Linkedin. The analyst will join the' "Blockchain C4E" or Blockchain Center for Enablement team. On this team, the person will apply the research the team has compiled. The role has many components, like guiding the company toward more data-driven practices. This will include process and operations change advocacy in the company.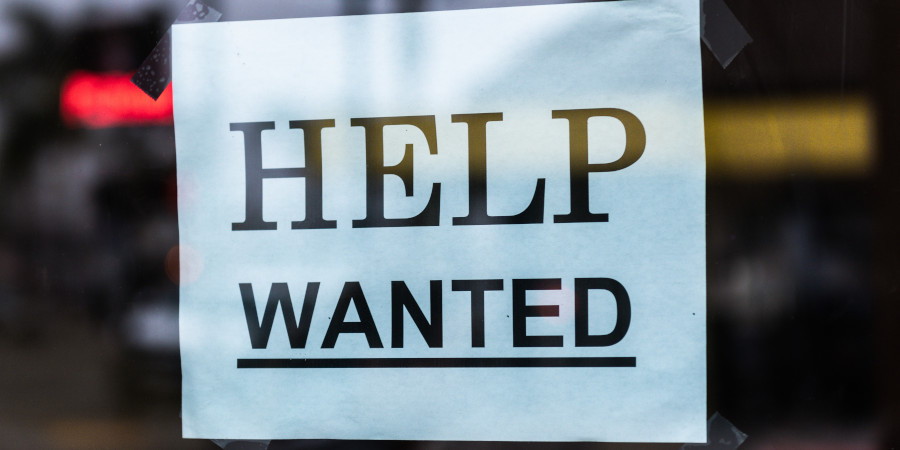 Details of the Role
Moody's is looking for a candidate based in Frankfurt, London, New York, or Paris. Remote applicants are able to apply depending on their qualifications. The company is looking for candidates with five years of experience in credit rating analysis. The ideal candidate will also need to bring a strong understanding of DeFi.
The posting mentions that previous experience leading a crypto start-up would be ideal. Other qualifications are a related bachelor's degree and strong Excel skills. In the "nice to have" section, the posting lists practical experience with DeFi and machine learning or AI.
The duties of Moody's new crypto-analyst will include:
Manage and maintain a deep understanding of the financial markets and DeFi in the current ecosystem
Perform back-testing of the team's assessment framework(s) to analyze crypto-assets
Develop projection models on the DeFi market and applications
Moody's and NFTs, Stablecoins, and CBDCs
Moody's also reveals an interest in other blockchain-based elements. It mentions that in the role, the candidate will learn about stablecoins, central bank digital currencies, and NFTs. These are growing areas of crypto, and it makes sense that the company would want to invest in them. Let's look at each of the three in a bit more depth.
NFTs have grown in popularity in 2021 with growth across many different industries. High-profile and rare NFTs of art and original files have sold for millions. In 2021, the total value of NFTs was $12 billion. Many different platforms sell NFTs. OpenSea is one of the leading platforms in NFT sales. Some investors see long-term value in NFTs. Others believe the market is a bubble that will pop over time.
Stablecoins are another "gateway" kind of crypto. They draw investors who want to enter the crypto world but assume less risk. The coins are "stable" because another form of currency, like fiat or gold, backs them. By market cap, some of the most popular forms of stablecoins include Tether, USD Coin, Binance USD, TerraUSD, and Dai.
Central bank digital currencies (CBDCs) are a digital form of central bank-issued money. CBDCs are digital assets but not crypto by definition. Countries like Nigeria, China, and the Bahamas have already rolled out their CDBCs.
About Moody's
In 2020, Moody's annual revenue was $5.4 billion. The company has over 11,400 employees across 43 countries and 78 cities. Its charitable giving for 2020 totaled $1.8 million. The company has the following values on its careers page:
Moody's is ranked on the Forbes 500 list. It was named one of the 2021 Best Places to Work by the Human Rights Campaign. According to the website, this is one of 30 awards the company has won.
About DeFi
Moody's interest in decentralized finance, or DeFi, is well-placed. It is a large and growing economy. But what does the term mean?
DeFi refers to finance that works using smart contracts on blockchains rather than traditional financial intermediaries. As it is decentralized, it operates on a different level than traditional finance. This means that it can operate without typical banks, brokerages, exchanges. Instead, DeFi smart contract platforms run on building blocks. In general, most DeFi apps rely on Ethereum.
DeFi functions include:
Lending or borrowing funds
Trading cryptos
Insuring against risk
Earning interest on accounts
Speculating on price movements using derivatives
Crypto Integration on the Rise
This job posting by Moody's is a sign that crypto is growing in mainstream adoption. More ground was broken in 2021, causing many to hope for even more progress in 2022. In 2021, companies bought millions in crypto. Charities took donations in digital assets. The play-to-earn video gaming economy has grown, and celebrities have begun minting their own NFTs.
Countries have taken big strides in regulating and allowing crypto trading. In 2021, El Salvador recognized bitcoin as legal tender, and more countries may follow in 2022. With all these changes, experts expect more savvy businesses to embrace crypto.
At the time of writing, the job posting was still up, so Moody's is still searching for their new crypto-analyst.