The Nepalese Central Bank has again warned its citizens that under current law, both mining and trading crypto is illegal in the country. As a result, participation in either activity can lead to penalties. While the country takes a hard stance against crypto, Nepalese citizens continue to invest in cryptos such as Bitcoin.
This recent September reminder from the Nepalese government. The illegality of crypto came in the form of a notice from the Nepal Rastra Bank (NRB). It showed up on the website of the central bank, which is the financial regulator of the country.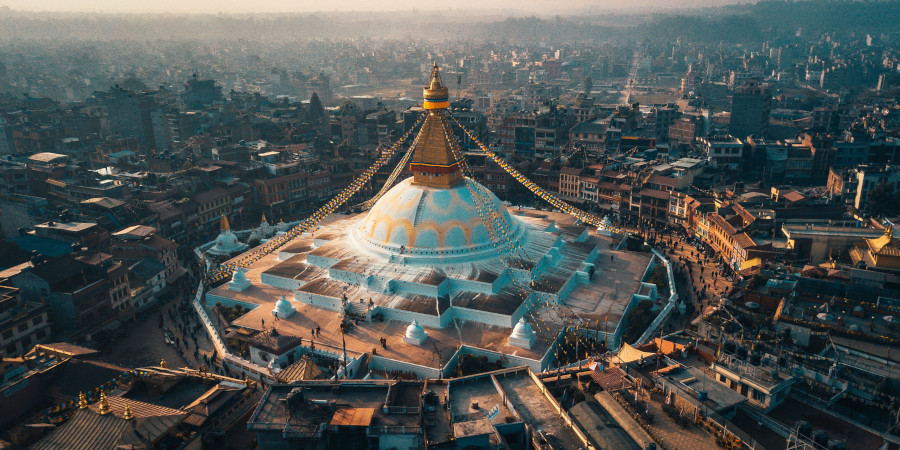 The notice's title is "Cryptocurrency transactions are illegal." The country's punitive sentiment was clear through the writing. The warning reminded citizens that under the current law, mining and trading are illegal. As such, those who engage in them are "subject to action." In this, the notice referred to the Foreign Exchange Act which Nepal adopted in 2019. The warning mentioned those who use crypto activities for "swindling" in particular. With this, its language targets those who use coin minting and crypto exchange to scam people out of money.
The central bank also addresses the legality of crypto trading in its FAQ section of the website. It says that trading is illegal in Nepal, and it mentions Bitcoin by name.
The State of Crypto in Nepal
This is not the first time Nepal has taken decisive action against crypto activity in the country. There have been previous reports of the Kathmandu government. Cracking down and arresting parties who engaged in mining and trading. This enforcement of the NRB act is meant to root out and deter future crypto activity. But it has not been successful.
Bitcoin, in particular, has seen interest from the Nepalese population. Local media articles have covered crypto, and evidence of trading in the country exists. In fact, certain members of the population have affected crypto trends. One such local outlet, Nepali Trends, reported on this in July. It wrote about the growing interest in crypto across the world. It claimed that as a result, many suspect this activity has pervaded Nepal as well.
The outlet is on the mark about the growth in crypto interest. In 2021, the crypto market expanded and reached many new users, particularly in the latter half of the year. From NFTs to decentralized finance (DeFi) apps, many more people have been talking about and investing in crypto. From celebrities to sports teams to artists, crypto increased in cultural relevance in 2021. More mainstream adoption is to come, some experts say.
As of today, Nepal is a country categorized by experts as having placed an "absolute ban" on crypto. Eight other countries fall into this category. These eight countries are:
Nepalese Bitcoin Holders Find a Way Around the Ban
The Nepali Trends article, written by Tirsana Khadka, continued on to theorize about crypto trends in Nepal. Given that crypto investments seem to be happening within the country, there is a big question. How are Nepalese citizens getting around the country's ban on crypto activity?
It is possible that people rely on connections in other countries to invest. For example, a person could transfer funds to a relative or friend in a different country. This relative or friend could make trades on their behalf. As many countries are more friendly to crypto than Nepal, this is more than likely.
While it is not impossible to track such activity, it is unlikely that Nepal is doing so. As of right now, it does not have the technology, resources, or capacity to do so. The central bank is currently unable to track—and thus regulate—such Bitcoin transactions.
Future of Crypto in Nepal
For fans of crypto in Nepal, the future is uncertain. Many hope that the country will begin to shift and adopt a more positive attitude to the country in 2022. Some countries across the world have already done so. For example, El Salvador adopted Bitcoin as legal tender in 2021, becoming the first country to do so. The president of El Salvador has predicted via Twitter that in 2022, at least two more countries will join in declaring Bitcoin as legal tender.
Yet 2022 also seems like it will be a year of increased regulation. With the growth in adoption and crypto popularity, this is almost inevitable. It is unclear if Nepal will pursue any regulations or continue its current position.
Based on its current trajectory, change in Nepal may be slow. Khadka wrote that the legalization of crypto in any sort of rapid time horizon may be hard. This idea tracks with the country's current rigid attitude. But she was hopeful that the country would change its mind through revised legislation soon. She said that the country should try to avoid underestimating the benefits of crypto in global business. "As it does not involve a third party, the transaction is secure, fast, and cheap," Khadka said.