In exciting news for sports fans and crypto fans alike. Visitors to the upcoming NBA Summer League games. Will be able to buy NBA Top Shot NFT collectibles in person. This means that for the first time, NBA Top Shot fans can buy an NFT moment from an in-person game. This year, the Thomas & Mack Center in Las Vegas will host the Summer League games.
Buying an NFT (non-fungible token) online has been the traditional way to go. So it's easy to understand the hype around this new opportunity. NBA Top Shot is the firm supporting these NFT collectibles. They released a statement about the upcoming sale on August 3rd. Top Shot said that fans can buy these exclusive NFTs at the Summer League games on August 8th-10th. The NFTs will feature a "great play per day" from the games. As a result, fans will be able to own an NFT of that moment in the arena.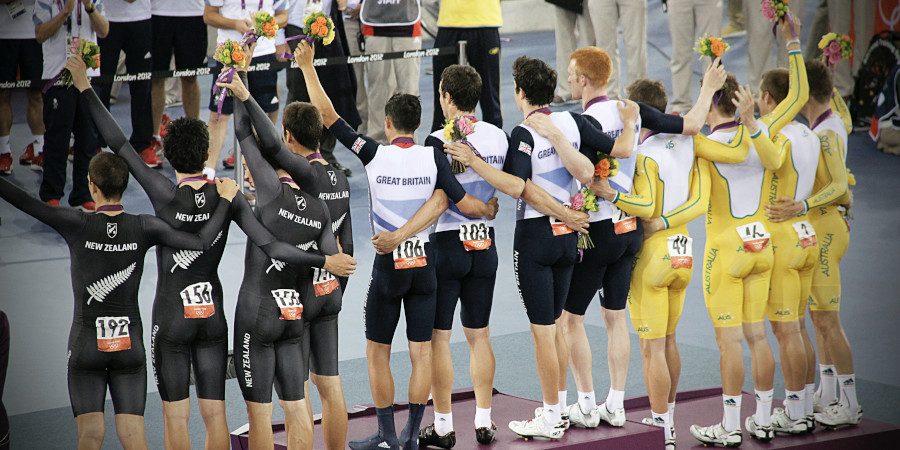 How the In-Person Top Shot NFTs Work
Per the announcement, fans buy these NFTs from the Top Shot vendor kiosk within the arena. They can pre-purchase these NFTs for $5 each at the kiosk, which is near Section 111 of the center. The amount of NFTs minted on the blockchain will accommodate the number of game-day sales. The venture plans an edition of at least 1,000 Top Shot NFTs regardless of the number of sales.
After selling the NFT, Top Shop will send the one-of-a-kind NFT to the customer's collector's account. They do so by sending a serial number of the sale. Fans can buy up to ten of these limited-edition NFTs per day. Top Shot promises to deliver the Moments as soon as possible, even as soon as the following day. Patrons of this kiosk can then become a part of the Fandom tier for these Moments. Top Shot designed this tier to meet fan demand. They made it available for those who are passionate about the game and want to support Top Shot events.
Dapper Labs and NBA Partnership
How are these NBA Top Shot NFTs possible? A partnership between Dapper Labs and the National Basketball Association created the NFTs. Crypto veteran Dapper Labs is a blockchain company based in Vancouver. It specializes in video game production. Its other projects include Cryptokitties and Cheese Wizards. This joint venture between Dapper Labs and the NBA began back in the summer of 2019. Dapper Labs' Flow blockchain protocol mints all the NFTs. It's no surprise that the NBA chose Flow to launch these NFTs as the blockchain has a reputation for innovation.
CEO of Top Shot Roham Gharegozlou describes the NFTs as a "revolutionary" opportunity. He says that fans can own "jaw-dropping" highlights forever. For certain, these Summer League NFTs are unique and innovative. Their sale marks the first time fans can buy NFT game highlight memorabilia at the game itself.
In-Person NFT Sales on the Rise?
Additionally, other projects have moved into offering in-person NFT sales. For example, the trading card company Topps offered a series for sale at Target and Walmart. This series included a special NFT trading card. The name of the series was "2021 Garbage Pail Kids Food Fight." Only some of the packs featured an NFT card, so the series sold out in no time. NFT sales are becoming more common in sports as well.
NBA Cryptocurrency Partnerships
The NBA in particular has leaned into embracing cryptocurrency, including NFTs. No doubt, this is due in part to NBA stakeholders who are big believers in crypto. One example is billionaire entrepreneur Mark Cuban, who owns the Dallas Mavericks. In September, the Mavs announced that their online shop would reward customers who pay in cryptocurrency with a $25 gift card. This event was called "Mavs Cryptomania." Cuban has long been an advocate of cryptocurrency. He has been particularly vocal about the viral DOGE, or Dogecoin.
Mark Cuban is one member of the NBA's Blockchain Advisory Committee, which launched in March. Its aim is to understand how blockchain can benefit the NBA. The committee explores opportunities for future, lucrative partnerships. Its members include:
Utah Jazz owner Ryan Sweeney
Washington Wizards owner Ted Leonsis
Brooklyn Nets owner Joe Tsai
Sacramento Kings owner Vivek Ranadive
These committee members are not alone in wanting to see sports move into the crypto world.
Cryptocurrency's Potential in Sports Markets
Sports teams like the New York Knicks and the Golden State Warriors have launched their own NFT collections in 2021. Across the pond, Premier League football clubs Manchester City and FC Barcelona have sold digital tokens. These "fan tokens" add up to special rewards for dedicated fans over time.
Blockchain has even more potential to transform sports. As mainstream adoption grows, sports fans may see cryptocurrency options grow as well. It might soon be possible to buy snacks at concessions with Bitcoin. Or buy memorabilia digitally signed by athletes. As NFTs in particular are on the rise. We will likely see more sports teams joining in on the chance to offer fans. An opportunity to own a precious, unique moment from their favorite team.