Genesis Digital, a leading crypto desk, released a report naming the "emerging role" of Ethereum and DeFi in the industry. The report highlights that institutional interest in crypto is on the rise. The positive trend persists despite the market's crash in prices in Q2 2021.
About Genesis
Genesis is a leading crypto trading, lending, and custody desk that launched in March of 2018. It is a full-service digital currency prime brokerage. It provides one point of access for global institutional investors and qualified users. The firm creates new yield opportunities while increasing capital efficiency for counterparties. It seeks to provide a suite of services for global investors to manage their digital assets.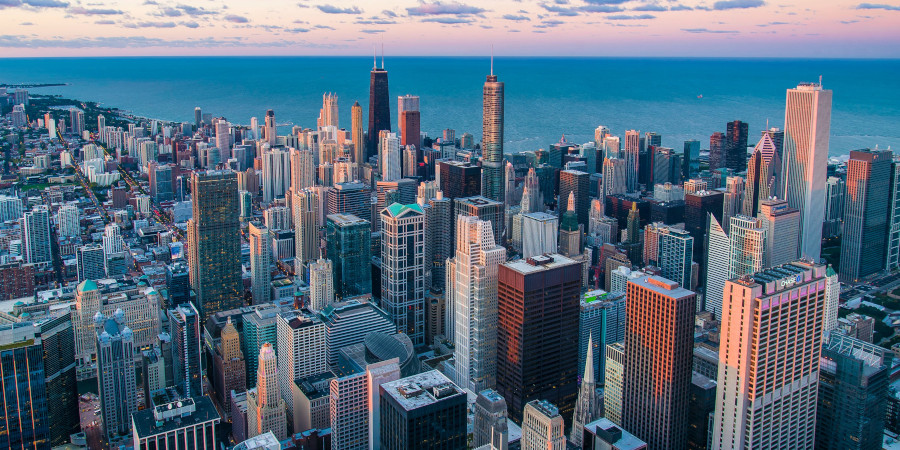 Genesis is a subsidiary of Digital Currency Group (DCG). DCG is also the parent of the following companies:
Grayscale Investments - the largest digital currency asset manager in the world
CoinDesk - a major media and events company
Foundry - a finance advisory company that focuses on digital asset mining and staking
Luno - a digital asset wallet and exchange and wallet
Genesis's Q2 2021 Market Observations report "highlights key developments observed in crypto markets and across Genesis' core businesses in Q2 2021."
Here are the main takeaways from the report:
The role of Bitcoin (BTC) as the industry's gateway asset has changed. BTC's dominance in market cap has declined to under 45% from 70% from late 2020 to the end of Q2 2021.
This shift is due in part to Ethereum and decentralized finance (DeFi) emerging as big players. ETH and smaller assets have picked up much of Bitcoin's market share.
Ether (ETH) and prominent DeFi tokens more than doubled in price in Q2.
Genesis reports that bitcoin trading made up about 47% of the platform's trading. This marked a steep drop from its 80% share in Q2 2020. In the same period, Ethereum increased to about 25% of spot volume. What caused such a sharp decline for Bitcoin then?
These findings from Genesis confirm what many experts have suspected. Ethereum and DeFi have gained a sizable part of the market. The two took some part of their market share from Bitcoin. This is major for Ethereum and DeFi as Bitcoin has long been the go-to crypto.
Matt Ballensweig, Head of Institutional Lending at Genesis, spoke on the subject. He said, "Bitcoin's dominance in terms of market cap declined from over 70% at the end of 2020 to under 45% at the end of Q2, as Ether and most of the main decentralized finance tokens more than doubled in price from the beginning of the year."
Demand for DeFi tokens other than Ether also increased during this time. These rising altcoins include UNI, SUSHI, AAVE, and other Ethereum-based defi protocols. As a result of increased demand for DeFi, Genesis Custody added support for AAVE, COMP, DAI, and UNI over the span of Q2.
Demand for so-called "Ethereum Killer" tokens rose as well. This trend emerges for two reasons.
Increased DeFi demand
Growing demand to find cheaper alternatives to Ethereum
These lead competitors include Solana and Binance tokens. Founded in 2020, Solana is a newer blockchain platform. It is known for its hybrid consensus algorithm and fast processing speed. Binance Coin (BNB) first launched in 2017 on the Ethereum Blockchain. It is now the native currency of Binance Exchange's own blockchain.
Other Genesis Report Takeaways
Genesis found a significant increase in lending activity. The company saw increased loan originations in Q2. These occurred in the amount of 700% year-over-year and 60% quarter-on-quarter. Growth emerged even with the market price slowdown in that period.
Three other key highlights from the company's Q2 performance include:
Genesis's total active loans decreased by about 8.1% quarter over quarter. The total now sits at $8.3 billion. This is despite the 41% decline in the price of bitcoin over Q2.
The Genesis desk increased its electronic execution from 32.5% to 42% of all trading activity.
Genesis experienced a trading volume about 7% lower than in Q1. This is despite a market cap fall of 20% in Q2 and a market trading volume contraction of 33%.
Genesis is Seeing Growth
The company continues to see consistent growth. This quarter is the thirteenth quarter of growth in a row for the company. As of Q2 2021, its cumulative originated value rose to $66 billion since the company's founding. This signals the market's sustainable development over time.
Michael Moro, Genesis' CEO, commented on this growth. He stated:
"Some barriers to entry still exist for institutional investors, which is likely why we're seeing such increased demand for Genesis's more accessible single point of access for the maturing digital asset market. The industry will continue to mature as we see greater adoption of crypto assets and diversification within the space."