The price of Bitcoin continues to face struggles in gaining momentum. A lot of viable traders remain unconvinced. The dollar continues to gain strength and Bitcoin faces low spot volumes which casts doubt. As an asset, Bitcoin has experienced one of the most volatile histories in trading. The first huge price rise that the cryptocurrency faced was in 2010. It rose to $0.08 from a mere fraction of a penny.
Since it hit the market, Bitcoin has faced numerous crashes and rallies. When the price changes frequently, investors become worried. They may be dissatisfied and lack the enthusiasm to trade in Bitcoin.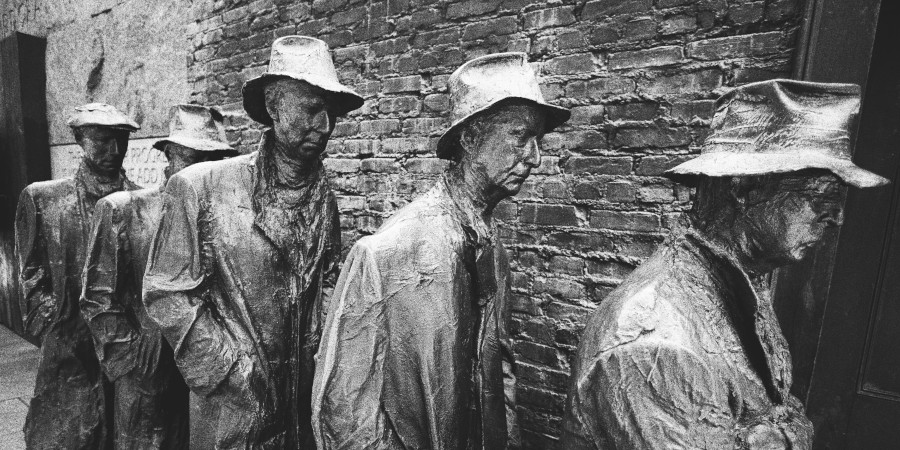 The cryptocurrency was designed by an anonymous investor known as Satoshi Nakamoto. His plan was to have it used as a medium for daily transactions. It was to be a way to go around the traditional banking industry. This was immediately after the financial collapse of 2008.
Bitcoin has received mainstream attention since then. It has attracted traders as a means of exchange. These traders bet against the frequent price changes. Bitcoin has become a different way to invest. It allows users to store value and attempt to escape inflation. Investing in Bitcoin is dependent on its price.
In the past, price changes in Bitcoin were because traders and investors bet against it. This reasoning was not based on any facts or reasonable explanation. More recently, the price changes for different reasons. There are more rules formed by regulatory agencies to guide this now.
The Bitcoin cryptocurrency has seen the rise of institutional investors too. This is because the markets have continued to mature. The price is still volatile but is now a part of the mainstream economy. Prior to this, it was only a tool that speculators used to make a quick profit.
Market Analysis
A lot of those who participate in cryptocurrency markets remain undecided. Investors and traders receive mixed signals from numerous indicators in the market. This forces them to wait for huge shifts in any direction before they make any decisions.
Delphi Digital released a report that examined the macro view of Bitcoin's current price action. The report lists various factors that greatly influence cryptocurrency.
Some of these factors are:
Low exchange volumes
The U.S. dollar is strengthening
The cryptocurrency market recently faced a huge dip to $31,000. This increased fears for the market. Analysts have warned that if crypto fails to close above $31,000, it would face huge drops. Bitcoin could go as low as $29,000 and, in the worst case, $24,000.
Delphi Digital lists three key areas that would impact the price of Bitcoin for a short period.
These include:
Spot volumes and open interest collapse
Dollar strength leads to Bitcoin weakness
Bitcoin price falls to a long term support
Spot Volumes and Open Interest Collapse
The Delphi Digital report states that when trading activity declines, the crypto market is affected. There was a huge sell-off on 19 May 2021. The sell-off caused traders of spot and derivatives to exit the market in huge numbers.
There was a huge rise in Bitcoin prices during the first half of 2021. When prices collapsed, exchange volumes fell by more than 60%. This forced traders to regret using leverage on the exchanges.
The fall in Bitcoin's price helped to prevent traders from using too much leverage. Since the start of 2021, there has been reduced use of high leverage derivatives markets.
"This purge has caused significant damage to the bullish market structure, with futures bases near 0% and depressed funding rates for perpetual contracts."
-Delphi Digital
The market faced high liquidation rates in May. It allowed traders that had leveraged too much to release. This allowed the stronger participants to contribute to interest levels.
Dollar Strength Leads to Bitcoin Weakness
This is another factor that affects the price of Bitcoin. The U.S. dollar has been on the rise since a recent drop in May. The dollar went as low as 89.53 but immediately started rising.
If the dollar continues to rise, Bitcoin could lose any recovery it has experienced. It would force financial conditions to tighten. This may greatly affect a lot of the trading that will occur in 2021.
According to Delphi Digital, assets are vulnerable. These assets are things like Bitcoin, gold and new market equities. When the dollar strengthens, it affects these assets. They depend on how hard and how fast this happens.
Bitcoin Price Falls to a Long Term Support
Many analysts are concerned about a further drop in the crypto market. This may cause the start of another multi-year bear market. The analysts insist on looking at larger macro trends that caused this situation.
According to Delphi Digital, Bitcoin has seen consistent growth for six months. This was before the downturn. History has shown that a pullback was inevitable in the cryptocurrency markets. As the years go by, the price of Bitcoin is still higher than what it was valued at on July 16, 2020. It was placed at $9,100, which means it is 250% higher.
Bitcoin is due to face consistent rises in the next twelve months. This is great in determining where the price will be.
The trading volume on spot is low. Derivative exchanges are determined by the dollar strength. This determines its value in the global financial markets. The low spot volumes bring about massive indecisiveness among investors. Until a huge price shift happens, this is likely to be the situation for a while.