Twitter announced the company's Q2 earnings for 2021
Jack Dorsey, the co-founder, and CEO of Twitter. Pointed to Bitcoin as a "big part" of the future of the popular social media site.
Dorsey pointed to three trends he believed were things for shareholders to watch out for. AI, decentralization, and bitcoin.
Bitcoin is said to play a bigger role in Twitter's new extras, such as Super Follows and Spaces.
Dorsey views bitcoin as the internet's native currency. And the way to decentralize social media by providing economic incentives.
Dorsey is making bitcoin the focus of his other company, Square Inc.
At the bitcoin convention, B-Word, Jack Dorsey was a speaker.
On a recent call with Twitter shareholders. Jack Dorsey had quite a lot to say about both bitcoin and how it was part of the future of Twitter. The call started in a congratulatory tone for everyone. Involved in the workings of the popular social media giant. The reason is the Q2 earnings were better than expected. Much better than the analysts had predicted.
The Success At Twitter
Since March 2006, Twitter has blown the doors off all expectations. As it has continued to grow and be part of the cultural zeitgeist. There has been a regular search for new ways to increase profits. And continue to be a contender in the social media market, where others have failed. Twitter started using ads in 2010 and they have been a success. So, it should be no surprise, with the new offerings available on the platform. That the Q2 revenue was expected to be $1.07 billion but actually hit it out of the ballpark at $1.19 billion.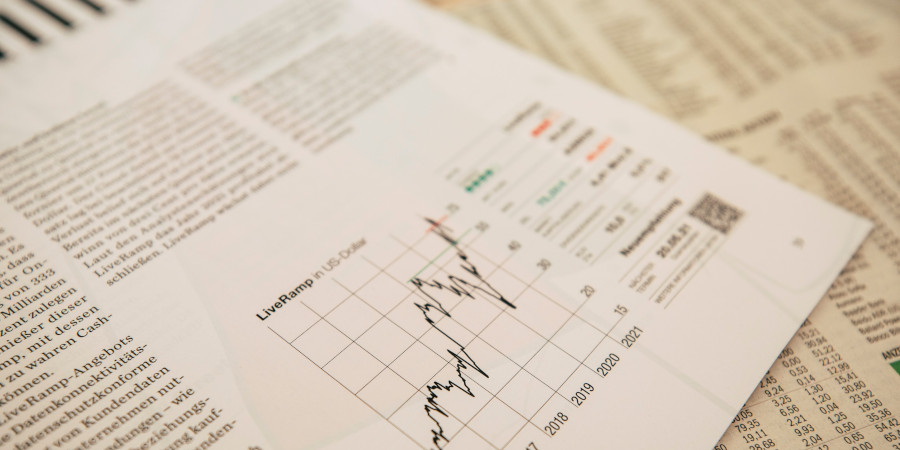 Bitcoin Becomes The Future
Dorsey announced that his goal was for innovation within social media. And to explore a native currency for the internet, which was referred to as a global currency. He explained that he saw an opportunity. For that by way of using bitcoin and decentralizing social media. He mentioned on the call the three trends that are relevant to Twitter. Are AI, decentralization, and bitcoin. He saw all three as offering insight. Into how to do better in the tech space and he envisions Twitter leading the way.
What Is Decentralizing Social Media?
The main idea behind this concept is to give more control and autonomy to the users. Unlike Facebook, where there is a central hub. A decentralized social network would have networks. That works with servers that are run independently. This means Twitter would not be in the hands of one person. As a governing body, but instead, the roles would be more spread out.
Using Bitcoin On Twitter
So, how is Twitter planning to use bitcoin? To begin with, they are starting to take bitcoin as payments using Strike. Strike is a platform where you can buy and sell bitcoin. Give digital tips, manage micropayments, and make other payments. Strike works off the Lightning Network. Which is a blockchain network for transactions happening right now. A user can have their bitcoin account connected to their Twitter account. And can do things like leave tips for other users with it.
New Twitter Products
Users can now use bitcoin to pay for tips, but the plan is for much more than that. In their rollout of new extras, Twitter had quite a successful year. So, what are all the new things? Here are some of the most popular additions:
Communities. As a way to give a more personally engaging experience, there has been testing of a community feature. This enables someone to join a community. And tweet to the group instead of everyone who happens to be following you. Only those within a group can participate.
Blue. This is a subscription service that gives you an ad-free experience. Folders, undo tweets, and a reader mode to start with.
Spaces. Here, you can have live conversations with actual voices. Parts of this feature are still being tested.
Ticketed Spaces. Creators can host a space that users can purchase a ticket to attend. Part of the revenue goes to the creator.
Super Follows. Creators earn money by tweeting for their subscribers only. This requires a monthly subscription.
Tips. This is money paid to a user by another user that Twitter does not take a percentage of.
Internet's Native Currency
Jack Dorsey is going a step further in bringing the masses together on social media. He is hoping that bitcoin can be the currency used around the world. With no government controlling the value of bitcoin. The cryptocurrency is free to be taken for what it's worth online.
A major reason why the co-founder of Twitter is pushing. To solidify bitcoin's place in online transactions. Is that he believes it will replace our money within the next 30 years. He has made the focus for Square to help bitcoin. Hit that landmark moment for the internet, which he explained at B Word, a bitcoin event.