Sotheby's, a major British-founded auction house, auctioned off Bored Ape Yacht Club NFTs for $24.3 million on September 10th. The Yuga Labs auction doubled the expectation to bring in $12 to $18 million. This successful auction comes after more and more auction houses are stepping into the crypto world, selling NFTs and accepting crypto payments.
About Bored Ape Yacht Club (BAYC)
Bored Ape Yacht Club (BAYC) is one of the most popular NFT collections in the world. The BAYC Discord server has over 13,000 members and celebrity holders include Eminem, Jimmy Fallon, Stephen Curry, and Post Malone. Some BAYC NFTs have sold for hundreds of thousands of dollars. In the original BAYC collection, there are about 10,000 NFTs. 5,423 unique ethereum addresses correspond to ownership of at least one BAYC NFT. Data shows that one ethereum address owns about 105 BAYC units.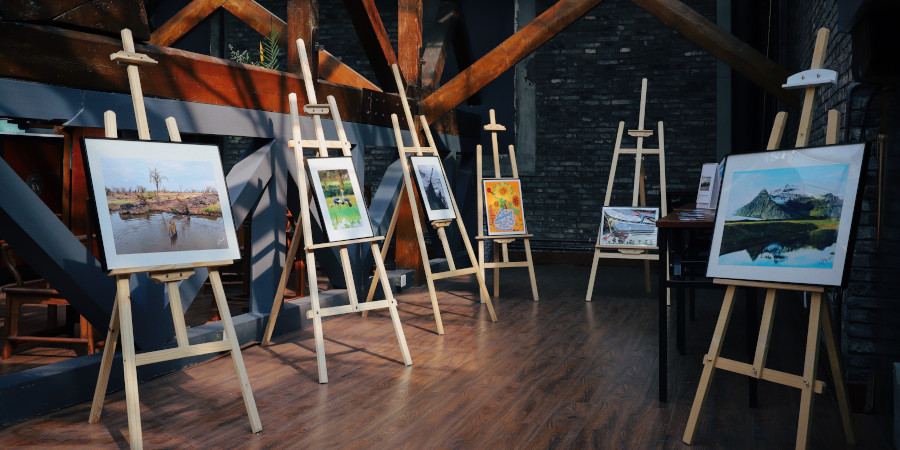 In its second week, the collection was the fourth largest in seven-day sales. Statistics show that the collection saw 64% lower sales in its second week. It saw $44.2 million in sales that week from 259 total sales. The following week, there were 368 BAYC NFT traders. This total was about 58% lower than the previous week.
On top of BAYC sales on NFT marketplaces, Sotheby's sold 101 BAYC NFTs for a total of $24.3 million. These 101 BAYC NFTs include special NFTs. There were three M1 "mutant serum" NFTs and three M2 "mutant serum" NFTs. These special NFT pieces are part of the Mutant Ape Yacht Club (MAYC) NFTs. This collection has proven popular. In weekly sales, it was the 11th largest collection. This week, sales for MAYC reached $24.5 million. This total came from 1,177 sales among 1,642 traders.
About Sotheby's
Sotheby's is an American multinational corporation based in New York City. It is a leading auction house with 80 locations in 40 different countries. Sotheby's is known as one of the world's biggest brokers of fine art, jewelry, and collectibles. Its subsidiaries through partners include Sotheby's Institute of Art, Sotheby's International Realty, and RM Sotheby's. French-Israeli businessman Patrick Drahi acquired the auction house in 2019.
Sotheby's Auction Competitors
Its main competitor in the NFT space is Christie's auction house. Christie's auction house is best known for its role in selling an NFT collage by the artist Beeple for $69 million. This was the most expensive NFT sale of all time. In 2020, Sotheby's passed Christie's in revenue for the first time since 2011. Sotheby's saw $5 billion in sales compared to Christie's $4.4 billion.
Another competing auction house is Phillips, an Asian auction house. It has also branched into the world of blockchain and crypto auctioning. In early May, Phillips began accepting crypto assets for an auction. This auction featured physical assets, including art by Banksy, the anonymous and famous artist.
To compete with Christie's, Phillips, and other auction houses, Sotheby's has set up high-profile crypto auctions like this one with Bored Ape Yacht Club. It also shared its plans for the auction of a rare diamond with excitement. In this auction, bidders were able to pay for the 101.38-carat diamond using digital assets. It sold for $12.3 million. This became the most expensive physical object sold for digital currency in the world at the time.
Sotheby's History of Crypto
Sotheby's also sold a single Cryptopunk for $12 million in June. Cryptopunks are pixelated art characters generated on Ethereum's blockchain. Each piece of art is unique and produced by a pair of Canadian developers who run Larva Labs.
In May, Sotheby's said it would accept crypto assets for physical art sales. It did so using a partnership with Coinbase. The auction house entered the NFT world earlier in March by partnering with Pak, a popular artist.
Sotheby's and Bored Ape Yacht Club have had a fruitful history together. By the auction's metrics, it increased the floor price of a BAYC NFT from $130K to $235K each.
About NFTs
NFTs stand for non-fungible tokens and have been all the rage in 2021. NFTs represent assets on blockchain with unique codes. Fungible assets, like dollars or bitcoin, mean that people can trade one for another, and they are equal. In contrast, NFTs are unique, so they can represent a variety of goods.
NFTs are the next big thing for 2021. Many different markets have hopped on the trend, from celebrities to artists to brands. Basketball teams, like the New York Knicks, have launched their own collections with limited-edition digital items. TIME and Fortune Magazine have sold NFT covers.
Video games even include NFTs in their virtual worlds. In games, tokens can represent rare items in the game. For example, Axie Infinity offers an NFT-based economy within its game, where gamers can play to earn crypto.