The Nigerian Securities and Exchange Commission (SEC) is Nigeria's securities regulator. It established a fintech unit in September. The fintech unit will study and regulate cryptocurrency.
As more people use crypto, Nigeria seeks to study its impact. It is now doing so through the Securities and Exchange Commission (SEC). This commission recently established a fintech unit. The fintech unit's goal is to study crypto's use and create industry regulations.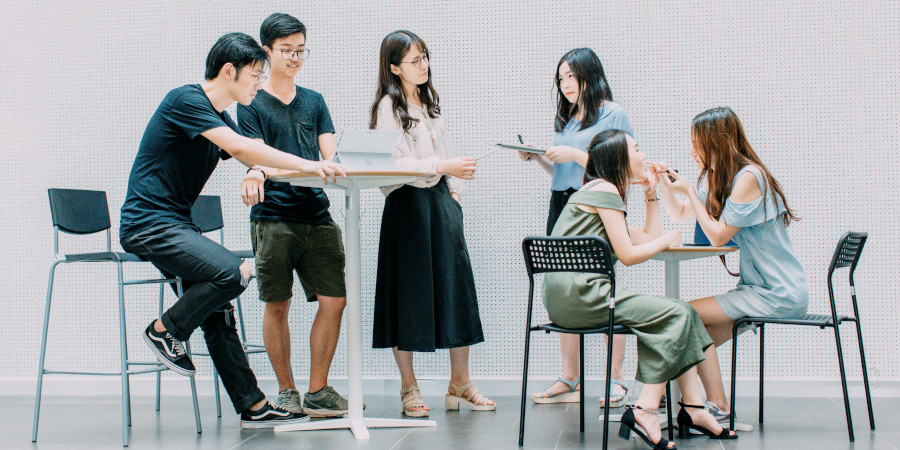 What Are Fintech and Cryptocurrency?
Fintech refers to financial technology. This is tech that delivers financial services through software.
Fintech services include:
online banking
mobile payments
crowdfunding platforms
cryptocurrency and blockchain
How Does Crypto Work?
Cryptocurrency, or crypto, is an alternative form of digital currency. Crypto allows people worldwide to buy and sell online.
Crypto works by using a system of cryptography to verify transactions. Blockchain is a key technology to crypto. Blockchain maintains a secure and decentralized record of transactions. Cryptocurrency mining is how new crypto is created. This process is different from a centralized, government-backed system. Crypto users can trade without a government's regulation.
In fact, this is a big reason behind the birth of crypto. In 2009, an anonymous group created Bitcoin to establish independent financial markets. This group's pseudonym is Satoshi Nakamoto. Bitcoin is the original and most popular cryptocurrency, but it is far from the only kind. Today, thousands of kinds of cryptocurrencies exist.
These are the most popular forms of cryptocurrencies by market cap:
Bitcoin (BTC)
Ethereum (ETH)
Binance Coin (BNB)
Cardano (ADA)
Solana (SOL)
Why Regulate Cryptocurrency?
As crypto use grows, governments are taking action. Countries like the U.S. do not recognize Bitcoin as legal tender. Some, like El Salvador, adopted its currency. Many countries, like Kenya, have warned about the risks of crypto platforms.
Cryptocurrency: Pros and Cons
Crypto has many benefits for the consumer. It has low processing fees and a low risk of third-party seizure. Crypto is also transparent. Anyone can see the trades happening. But it has its disadvantages. For example, crypto has a fluctuating value. Because it is risky, it has a high potential for loss. Crypto's use is also limited by what transactions accept it.
For governments, the disadvantages of crypto are greater. Criminals can use crypto on the black market. Crypto allows citizens to get around capital controls and securities regulators. This undermines government-issued fiat currency.
What will Nigeria's New Fintech Unit Look Like?
The SEC will oversee the new fintech unit. The SEC controls the capital market and securities. It defined all crypto assets as securities in a recent statement. This watchdog-like entity will work with domestic fintech firms to prevent capital loss. Nigeria is attempting to answer the crypto moment with regulations. This comes after pressure from experts to introduce guidelines.
The unit will establish regulatory frameworks when the banking system again allows crypto. Director-General of the SEC Lamido Yuguda has spoken out about his goals for the unit. He told Reuters it will "help investors protect their investment in blockchain." The unit will aim to do so through regulations.
This entity will work with Nigeria's two regulatory authorities:
The Central Bank (CBN) - the central bank is the main financial services regulator
The National Insurance Commission (NAICOM) - NAICOM is the country's insurance regulator
History of Cryptocurrency Crackdown
Nigeria is one of the biggest crypto-trading markets. Yet Nigeria's government has long taken a tough stance on crypto. As a result, much of the activity is underground.
In February, the central bank ordered banks to close down all accounts related to crypto. Before this, the SEC issued a warning in 2017 about the risks of crypto investments. The central bank has said it intends to crack down on illegal activity and protect consumers. These measures are controversial, like cryptocurrency itself.
What is the Future of Cryptocurrency in Nigeria?
In spite of the regulatory efforts, crypto is thriving in Nigeria. Among African countries, Nigeria leads in cryptocurrency use. In 2020, Nigeria generated over $400 million in crypto transactions.
So why is crypto thriving in Nigeria? In the last year, the country has faced political crises. It also saw serious inflation. As a result, many Nigerians turned to crypto. They believe crypto is more valuable due to the depreciation of the naira. The naira is the nation's currency. By investing in crypto, consumers hope to put their assets in more reliable hands. Consumers view crypto as a risky yet preferable choice. To get around the ban, Nigerians use peer-to-peer trading or direct payments. These transactions can happen without a third party.
Decentralized digital currency presents a challenge to governments like Nigeria. Citizens now await the results of the newly-established fintech unit. It will shape the future of Nigerian crypto.