Radix announced the launch of the Radix Public Network, or the "Olympia" Mainnet, in July. Radix is a decentralized finance, or DeFi, network. Its Mainnet launch is a big step forward in Radix's plan to bring about a "frictionless" financial future. Building up to this launch, Radix saw incredible growth. Its number of token holders increased by over 400%, and it saw an 81% increase in market cap.
Radix's Mainnet Launch is Making Waves
What does this update mean for Radix and the market? The Olympia Mainnet launch is a milestone in decentralized ledger computing. Its efficiency is more than 100 times that of the competing Ethereum Virtual Machine (EVM). The Mainnet Launch is the first chance for XRD token holders to earn rewards through staking. This staking benefits security, and now, token holders. As a result, XRD token holders have already flocked to the Radix network.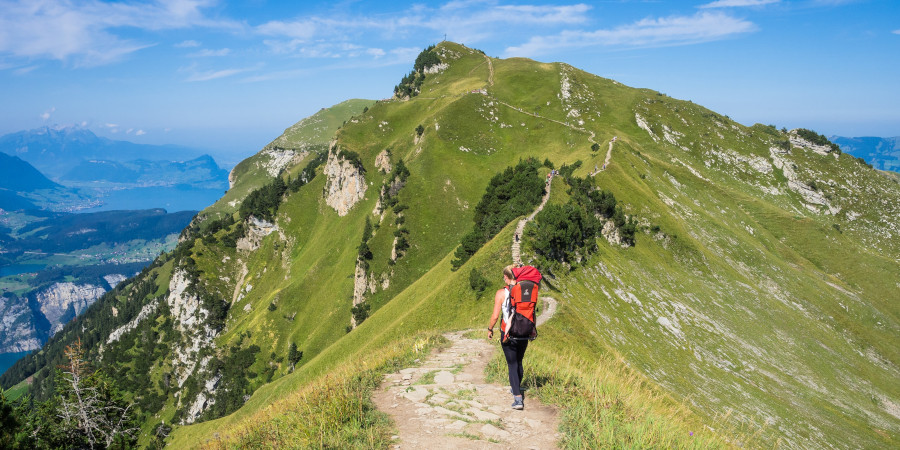 Radix views this latest launch as part of a series of launches.
"We have never wavered from our focus on the DeFi end game. A world of frictionless financial applications. With no barriers to competition," said the CEO of Radix, Piers Ridyard.
"To get there requires a clear. Roadmap-driven approach to protocol development. And a deep understanding of how the traditional world of finance works."
About Radix
Radix is the first layer-one protocol built with the specific intent of serving DeFi. It claims to have three edges over its competitors.
- Radix developers can earn rewards
- Radix developers are free from the threat of exploits and hacks
- Scalability is always a priority in the Radix Network
Radix released betanet in late April. This kicked off their "roadmap" toward state-of-the-art DeFi protocol. Radix has over $22.7 million in financial backing.
Radix's ecosystem relies on the Cerberus consensus algorithm. Cerberus uses a highly-sharded network to maximize linear scalability. The network combines the Radix Engine and the Scrypto language.
About DeFi
Decentralized finance, or DeFi, is a growing economy. It refers to finance that works using smart contracts on blockchains. DeFi is an alternative to traditional finance intermediaries. These include banks, brokerages, and exchanges. Instead, these smart contracts platforms run on building blocks. For the most part, they run on Ethereum. DeFi allows users to handle their finances in many of the same ways as centralized finance.
DeFi functions include:
Lending or borrowing funds
Earning interest on accounts
Speculating on price movements
Other Significant 2021 Launches
2021 has been a big year for decentralized finance and mainnet launches. Mainnet launches are of interest to users, investors, and others in the industry. They are milestones for projects bringing their work to larger audiences. A more competitive landscape with new innovations can benefit users and businesses alike.
Here is a rundown of four other big 2021 mainnet launches and upgrades:
Uniswap V3 - Uniswap has built a name for itself as the largest decentralized exchange on the market. In May, the company released the third version of its exchange.
The main feature of this update was "Concentrated Liquidity" positions. This gives liquidity providers an option to keep their desired assets for longer. In doing so, they can still earn fees. The company is also looking forward to a future update. This will include scalable Optimism L2 deployment.
Theta Mainnet 3.0 - Theta is a decentralized video streaming network. It also acts as a token mining platform. It offers end-to-end infrastructure delivery powered by blockchain and tokens. TFUEL or Theta Fuel is the second of two native tokens to the Theta Blockchain. The other native token is Theta Token (THETA).
This June update introduced TFUEL staking and burning. This gives the native asset more appeal to users. The Mainnet 3.0 launch also upgraded the Elite Edge Nodes (EEN) enabling Uptime mining. EEN operators are able to earn TFUEL tokens from staking.
NEO Mainnet 3.0 - Neo is an open-source blockchain platform for building decentralized applications. Its September update aims to add a native oracle network. This will enhance the smart contracts on the blockchain.
It will also introduce governance. This comes as part of its mission as a community-driven blockchain. Now community members can weigh in on improvements. 21 members make up its new governance committee. Community members can run for most of these committee seats.
Reef Finance - Reef is a blockchain for decentralized finance apps. Its May 2021 Reef Chain launch introduced EMV compatibility for developers who port their applications from Ethereum. The Reef Chain also offers low fees, strong security, and high throughput.
All these updates are exciting for the DeFi industry. Radix's future updates will be worth watching. They continue to seek to innovate and energize the industry.
"Crypto is an economic revolution and the Radix team understands that as well as anyone," said Balder Bomans, Partner at Maven 11.
"The smart money is coming into crypto fast and, as the platform for smart money, Radix is focused on – and executing for – the long game of DeFi."
With the release of Mainnet, they are becoming a legitimate player in this space.