In July, Save the Children Rwanda partnered with the Cardano Foundation to set up a new platform. This step is yet another example of crypto's growing popularity among members of the NGO world. An NGO is a nonprofit organization that operates independently of any government, typically one whose purpose is to address a social or political issue. And, more and more NGOs are working with cryptos to explore digital asset donations.
How Does This Partnership Work?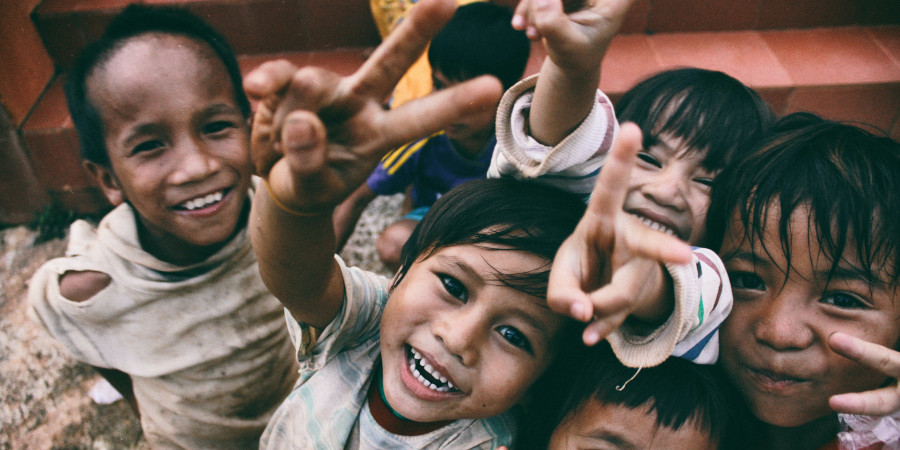 The technology of Cardano, or ADA, powered this launch. Cardano helped install "a payment gateway that allows ADA donations to come directly to the project without intermediaries." When the project receives the funds from the gateway, the money will go back into the African economy. It will fund social enterprises that have been shown to benefit children and families.
The exciting project received a flood of support. Within hours of its launch, supporters donated 22,000 ADA, which is worth almost $30,0000. Cardano is a major cryptocurrency. These are the most popular forms of crypto by market capitalization:
Bitcoin (BTC)
Ethereum (ETH)
Binance Coin (BNB)
Cardano (ADA)
Solana (SOL)
How Can Crypto Help Rwandan Children?
According to the project, support from crypto technology can help Rwandan school children. Maggie Korde, Save the Children's country director in Rwanda, explains: "Through Cardano, Save the Children in Rwanda now has a starter pot of the cryptocurrency ADA." The charity plans to invest these funds into programs to benefit the children of Rwanda. She went on to explain that blockchain can impact the community in many other ways as well. For the organization, blockchain can increase "efficiency and transparency." Blockchain could also reimagine aspects of Rwandan youth experience, such as through digital school records.
Another representative from the NGO commented on the partnership with enthusiasm. Senior adviser Ettore Rossetti said it marked an "exciting new path for the organization." She also spoke about the many possibilities of blockchain, listing ideas around supply chain efficiency and digital cash vouchers.
This new platform is not the only way Save the Children Rwanda is leaning into innovation. The NGO also launched an initiative called Kumwe Hub. With this new effort, many new projects have been greenlighted. This excludes digital paperwork capacity, like records for schoolchildren who have to cross borders or digital IDs for refugee individuals. It also explores new lending technology.
About Save the Children
Founded over 100 years ago, Save the Children is a large NGO. It claims to have reached over one billion children. It also claims the title of the "first global NGO" to endorse cryptocurrency. It says it first did so when it accepted bitcoin donations in 2013. This funded the response to Typhoon Haiyan in Southeast Asia.
A Future of Crypto Donations
Other NGOs are also embracing digital asset donations. Ethereum CEO Vitalik Buterin donated crypto to India's Crypto COVID Relief Fund. The amount he gave was staggering. Buterin donated 50 trillion shiba inu tokens, which were worth $1.2 billion at the time. Buterin is sometimes known as the "world's youngest crypto billionaire."
Give Well began taking donations in crypto in December of 2017. Buterin also gave $50 million worth of ether to Give Well. Ether is the second-largest crypto behind bitcoin. And major organizations like UNICEF are accepting crypto as well. UNICEF created the UNICEF CryptoFund to accept, hold, and disburse crypto.
Crypto Donations: Factors to Consider
Organizations enjoy the transparency crypto offers. It also gives NGOs value in another area that can pay off more over time. Crypto donations give donors another way to support. Some donors do so to increase the mainstream use of crypto to benefit the industry.
Crypto donations will likely grow as crypto adoption grows. Many, of course, have concerns about this. As NGOs decide their approaches, there are many factors to consider. The main ones include:
Types of Crypto to Accept
Crypto's Volatility
If and How to Convert Crypto
Some kinds of crypto are more stable than others. For example, there are stablecoins tied to fiat currency. This is a preferred option for many who want to hold crypto assets with less risk. Or there is a range from the big names in crypto, like Bitcoin or Litecoin, to newer fad cryptos. NGOs that accept crypto need to be savvy about crypto trends as they decide which forms to accept.
Second, many worry about the volatility of the crypto market. Donations might be worth millions one day and little the next. This can complicate an NGO's funding.
Last, there is the issue of converting crypto into cash. Take Give Well, for example. In response to donor interest, they set up crypto-wallets to take donations. The organization sells its crypto and converts it into dollars as soon as they receive it. Give Well chose to create this model rather than develop the capacity to manage the assets.
Other nonprofits have taken a similar approach. The question is: will crypto donations continue to grow in popularity? And how will this affect the market at large?