Solana is on the rise as it becomes the 10th largest cryptocurrency in the world in September. Solana is one of the thousands of kinds of altcoin, or crypto other than Bitcoin and Ethereum. It is forging a name for itself due to its fast-growing ecosystem. Now it is on a steady upward trajectory with bullish momentum.
About Crypto
In 2009, a pseudonymous group called Satoshi Nakamoto created Bitcoin. This invention emerged off the heels of the 2008 economic crisis. Since then crypto has grown, and early players like Bitcoin and Ether remain on top. Yet many other crypto competitors have emerged. Of particular note are those that offer an alternative to a weakness of the main players. Solana is one such rising star.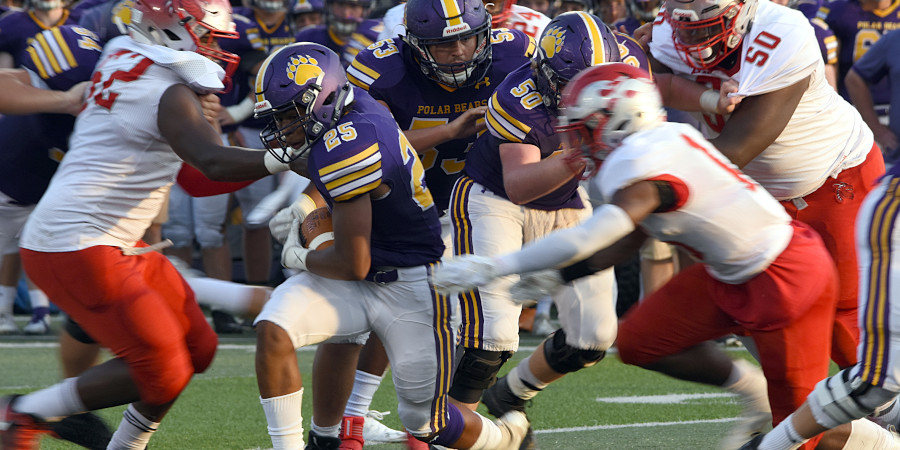 About Solana
Founded in 2020, Solana is a new blockchain platform with a fast-growing ecosystem. Engineer founder Anatoly Yakovenko designed Solana to host scalable, decentralized, and secure applications. The project team earned more than $25 million in private and public ICO token sales. SOL is the token of the Solana blockchain network. Its skyrocketing value reflects Solana's growth prospects.
Solana has succeeded in large part due to its incredible transaction processing speed. It uses a hybrid consensus algorithm which distinguishes it from other blockchains. It combines a Proof of Stake (PoS) blockchain with a new Proof of History (PoH) technology. This hybrid allows the network to support up to 50,000 transactions every second. Both Bitcoin and Ethereum's platforms rely on Proof-of-Work consensus.
Solana's technological design accounts for its high degree of scalability. The blockchain can use its sea-level runtime to process transactions in parallel. The network also has over 900 validators. Thus, the blockchain maintains low fees and offers scalability with validator GPU improvements.
Solana is one of Ethereum's top competitors. Some have gone as far as calling the newer blockchains like Solana the "Ethereum Killer."
Solana vs. Ethereum
Solana's transaction processing capacity far outpaces Ethereum. Its processing performance is several thousand times higher than both Bitcoin and Ethereum. In theory, Solana can reach 700,000 transactions per second according to Yakovenko. It also has a 400ms block time. Ethereum can only support under 15 transactions every second.
All these factors could keep Solana on its bullish trend and give it a leg up on Ethereum. But Ethereum seeks to close this gap with the launch of its new Ethereum 2.0 and shift to a PoS model in 2022. It aims to lower transaction fees and increase processing speed. All in all, its goal is to become more scalable, secure, and sustainable.
Ethereum's high latency and high gas fees create a subpar developer ecosystem. Solana also has much lower transaction fees. In 2021 Ethereum's transaction fees hit a record $70 price while Solana has almost no fees. But Ethereum has a huge ecosystem and "first-mover advantage." This means that it retains a competitive advantage by being one of the first in the crypto sphere.
Programming language compatibility further distinguishes Ethereum and SOL. Ethereum uses an unpopular language, Solidity, but its language is EVM compatible. This gives it an edge over Solana. But Neon Labs may soon provide SOL with EVM compatibility which could be a game-changer. Rather than Solidity, the Solana network uses the programming language Rust. Rust is becoming the preferred language in Defi developing communities.
Solana's Growth
Solana has done well this year, to say the least. It continues its bullish trend or the upward trend of its stocks. SOL began 2021 trading at a price under $1.85. In February, it ranked #42 in market cap rankings. In June, it hit $314 million in private token sales. In September, Solana broke into the top ten cryptos by market cap.
Scalability is a major factor for successful crypto at this moment. Solana seeks to achieve scalability on a global scale where Ether has failed to. And where Ethereum fails to meet the growing demand in the DeFi and NFT sectors, Solana excels. Solana is gaining in the NFT, or non-fungible token, space in particular. It even launched a $5 million fund in 2021 to bring NFT creators, fans, and gamers into its ecosystem. Its new collections are creating hundreds of millions of dollars in trading. These include the Degenerate Ape Academy and SolPunks.
Solana's success in this area is again due in part to Ethereum 2.0's delays. Some users still see Ethereum as an ideal blockchain on which to launch NFT projects. But more users are seeking alternative blockchains for broader communities.
In sum, Solana's main advantages over competitors include:
Rapid processing speed
Low fees
High degree of decentralization
Popularity among gamers and NFT users
Ethereum remains the most Defi-smart contract blockchain and an indisputable crypto giant. But Solana has made a name for itself among blockchains. It is more decentralized than:
Cosmos
Polkadot
Fantom
Binance Smart Chain
And its processing speed is no joke for many crypto investors and traders. As its bullish trend continues, Solana is a crypto to watch in 2022 without a doubt.