The Art In Humanitarianism: NFTs Aid Afghanistan
Everyone has their own interests and intentions in life. We're lucky in the United States to be offered so many opportunities to pursue our talents, set and achieve our goals, and obtain a happy and healthy life for ourselves and our families. It is unfortunate that this isn't the case across the globe, as places like Afghanistan continuously suffer a humanitarian crisis amongst its people. The people of Afghanistan are not afforded the same human rights that we receive here in the US, and they need help.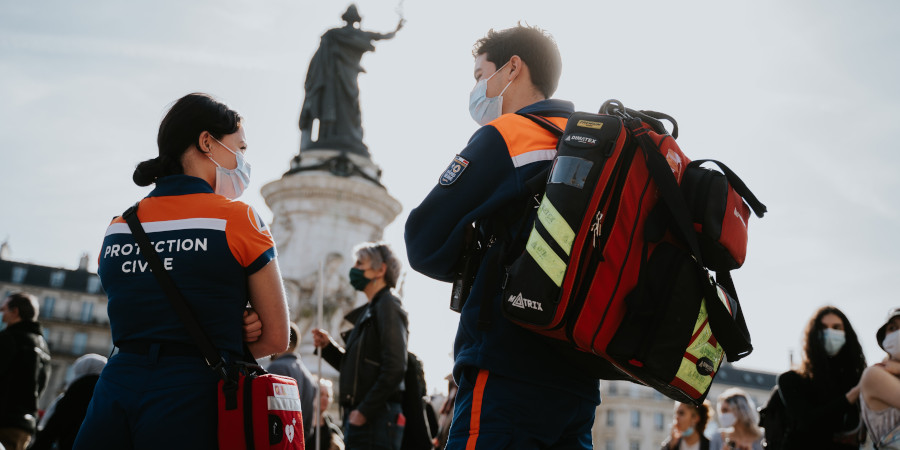 Jack Butcher, former Fortune 100 creative director turned entrepreneurial innovator, may have a one-of-a-kind solution that combines art with humanitarian aid. What Butcher did is he created a new kind of "care package" in an attempt to provide humanitarian assistance in Afghanistan. You might ask, what does a care package have to do with art?
This care package is quite different from what you'd normally think of when aiming to give humanitarian aid to a group of people without basic human rights and liberties, as it is in the form of an NFT.
"Visualize Value" is the name of the project created by Jack Butcher, offering thousands of editions of a collectable NFT for purchase. When you buy one of these NFTs, you provide one month of emergency funds to a family in Afghanistan.
You can find the NFTs here: https://vv.mirror.xyz/sb9NU7Wzpg-53wqNFPM-MCwWQ7y48RJlri3cr3Nt0Do
Anyone looking to provide aid in Afghanistan can do so, even with the option of buying a 10x edition of the NFT (10 months of aid). Within 24 hours of the NFTs' release, the amount of Etherieum raised for humanitarian aid equated about $75,000 in US dollars, and it is now over $200,000.
NFT care packages may seem like a foreign concept, possibly even a concept that isn't trustworthy, especially when dealing with a humanitarian crisis.
Jack Bucther himself made the process of receiving and transferring funds a completely transparent endeavor.
"The Giving Block" is a platform that allows nonprofit organizations to accept cryptocurrency donations, while also raising awareness of the potential cryoptocurrency can have in providing humanitarian aid to those in need. Jack Butcher directs all of the money received from donations to Care.org through the Giving Block platform. From there, Care.org can seamlessly distribute the funds to the Afghan families.
The Care team has praised the innovation and creativity provided by Jack Butcher, and the company has even extended a huge thank you to the crypto community as a whole for their rush to help. There are just so many people willing to help, and more and more avenues are opening up for them to do so.
Butcher's efforts to help those in need have not ended with Visualize Value, as he also has created NFT editions for the India Covid-Crypto Relief Fund that raised almost $10,000 in their own right.
The crypto space has introduced a whole new way to be help and, furthermore, to change the outlook for places in a humanitarian crisis as a whole. Jack Butcher is not only the first iteration of an innovative care package process, but he only represents a piece of the puzzle.
The transparency of blockchain transactions also allows for more control over the use of funds and donations by nonprofit organizations, as every transaction is public information and can be found on the blockchain itself.
"As the art community continues to prop up their preferred charities, society can leverage blockchain and NFTs as a new canvas for content and a system for tracing impact — what money was spent where and why," says Mauel Alzuru from CoinTelegraph.
This isn't to instill a distrust in nonprofit organizations, but rather an opportunity to build a stronger connection and a more symbiotic relationship between donor and org. When you make a donation, it's nice to know the money is going exactly where you intended and that the people you intended to help are receiving what they need.
But that's still the tip of the iceberg. The discussion goes even deeper when looking at the possibilities that cryptocurrency has in the fight for widespread humanitarianism at its core.
Much of the root of the problem that is the economic instability in countries like Afghanistan is the dangerous power that current levels of wealth distribution have created for certain individuals and political groups. Cryptocurrency offers the chance for people to fight back against the corrupt elites. The blockchain itself has the chance to offset the imbalance of power in corrupt nations.
Furthermore, and coming closer to the bottom valleys of the mountain, the discussion of "value" in itself comes into play. NFTs can increasingly add value to artistic composition as their utility has only begun to emerge.
What is value as it stands now? Could we see this idea change?
"Art: Branding Value, Politics: Value Branding," tweeted Jack Butcher, in a modest attempt to analogize the imbalance of value in society.
NFTs can fight back for the humanization of value. Value in art, in innovation, and in the lives of people altogether.