President of Elektra Group Ricardo Salinas. Hinted at a future of integrating payments. Using the Lightning Network, Bitcoins's second layer solution. The Elektra Group is one of the largest retail franchises in Mexico, so this is a major move for the country. It means that consumers could soon pay for goods in the store with crypto. Salinas shared the news on Twitter in September.
Elektra Group May Accept Cryptocurrency
How would customers be able to pay using crypto? If this comes to pass, payments to Elektra Group could use the Lightning Network. Lightning Network is a Bitcoin second layer solution. It seeks to offer lower fees than base layer transactions and appeal to more uses.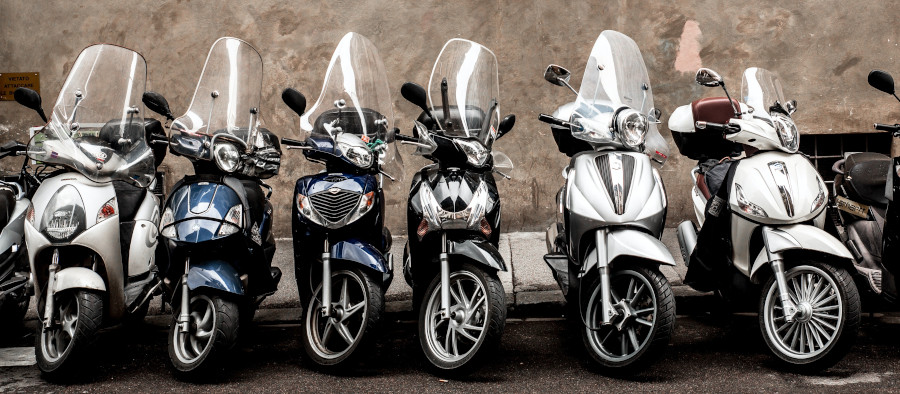 This solution is attractive for more commercial uses. With this new integration, customers could check out as usual, but with crypto. With a large franchise taking crypto, it could be more accessible to Mexican markets.
About Elektra Group
Ricardo Salinas's father, Hugo Salinas Price, founded Elektra Group in 1950. Ricardo Salinas has been CEO since 1987. Elektra Group's headquarters are in Mexico City.
Elektra Group began expanding into other parts of Latin America in 1997. Today, Elektra Group has over 7,000 points of contact across Latin America and the United States. In the U.S., it is the largest non-bank provider of cash advance services. The group also has a presence in Guatemala, Honduras, Peru, Panama, El Salvador, and, of course, Mexico.
Elektra Group makes up a large part of sales in Mexico. The company has a commercial and a financial division. It made its name as the first Mexican company to manufacture TV sets. As of 2015, it sold about 1 out of every 4 televisions commercialized in Mexico.
Its other products include a variety of the following:
Appliances
Electronics
Motorcycles
Furniture
Mobile phones
Computers
Extended warranties
Electronic money transfers
The Elektra group sells 1 out of every 5 refrigerators and 7 out of every 10 motorcycles. It also makes up a large part of the electronic money transfers from the U.S. to Mexico.
Elektra Group Embraces Crypto
This is one example of Elektra Group embracing crypto. Salinas stated that the group is working on other Bitcoin-related initiatives. Salinas has said that Bitcoin ATMs are a possible option for Elektra Group stores.
The Elektra Group provides financial services through Banco Azteca, another company Salinas heads. Experts say his statement may mean that more Bitcoin innovations are coming through the bank arm.
But this ambition is not shared by the government of Mexico. Finance Minister Arturo Herrera said in response that the country's wary attitude toward crypto is not changing anytime soon. He said that cryptos are not permitted for use in Mexico's financial system and this position is not going to change.
Crypto in Mexico
Crypto assets are not considered legal tender in the country. In a June statement, Mexican authorities warned citizens of the risks of crypto. They cited the arguments that bitcoin is not real money and thus is not a good reserve. Companies that operate with crypto-assets are subject to sanctions.
"The financial authorities reiterate their warnings ... on the risks inherent in the use of so-called 'virtual assets' as a means of exchange, as a store of value or as another form of investment," read the statement.
"The country's financial institutions are not authorized to carry out and offer to the public operations with virtual assets, such as Bitcoin, Ether, XRP, and others in order to maintain a healthy distance between them and the financial system."
Mexico has taken this strong stance in response to the comments of Ricardo Salinas. He stated his desire for his bank to accept bitcoin and expressed support for new laws. Experts say the government wants to halt his push to become the first bank to accept bitcoin.
In contrast, El Salvador made waves this year for its positive crypto attitude. In a big move, it became the first country in the world to make bitcoin a legal tender.
About Ricardo Salinas
Ricardo Salinas is the president of Elektra Group and the founder of Salinas Group. Founded in 2001, Salinas Group focuses on media, finance, and retail stores. Salinas is also the owner of Banco Azteca in Mexico.
As of July, Salinas was the third richest man in Mexico with $12.9 billion in wealth. He is the 172nd richest person in the world.
Salinas has long put stock in crypto. He described Bitcoin as "gold for the modern world." He values the coin for its easy divisibility, simple transfer, and secure storage. In 2020, he had 10% of his liquid portfolio invested in Bitcoin (BTC). Salinas has said that his bank, Banco Azteca, is working hard to be the first bank in Mexico to accept BTC. He also sees value in cryptos like monero (XMR) and zcash (ZEC).